You will find more than just my best meals, check out a wonderful marinated pork roast recipe too. Offering side dishes that will complete a perfect dinner below.
These dishes are for special occasions, holiday meals, anniversary meals or even birthday dinners. Simple homemade dinner recipes that will impress even the pickiest. Enjoy.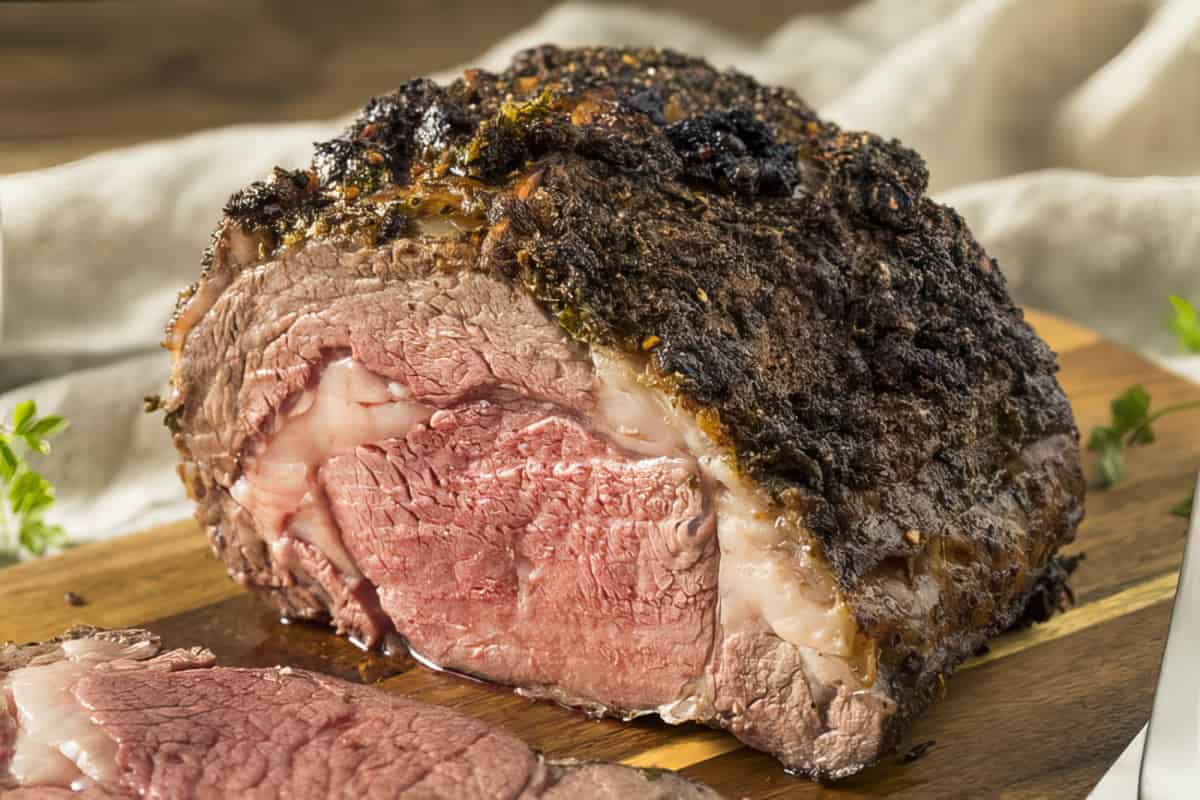 Best Meals for the Holidays and Special Occasions

RIB ROAST RECIPE

4 to 6 lb rib roast
canola or olive oil spray
onion powder
garlic powder
salt
pepper
Spray roast first with canola/olive oil and then you will season the roast.

Heavily sprinkle entire roast evenly with garlic powder and onion powder – roast should be completely coated when done (you won't see the meat). Pat seasonings into meat. Follow up with salt and pepper.

Press everything into the meat and spray entire roast again with canola or olive oil.

Place roast directly in the middle of a cold oven and turn on to 475 degrees. You will be searing the outside first.

Lower temperature to 400 degrees and cook for 25 minutes.

Rest roast for a minimum of 1 hour or up to 3 hours in oven (don't open) – two hours is optimal. At this time you can work on your side dishes or even dessert.

Turn oven back on to 400 degrees and cook for 30 minutes for medium rare and approximately 40 minutes for medium.
NOTE: 130 degrees is medium rare
OR
_____________________________
PREHEAT oven to 475 degrees.

Place roast directly in the center of the oven to sear for 15 minutes.

Lower temperature to 325 degrees, and cook until 130 degrees for medium rare.
This is fantastic. Recipe adapted from the best; Carl Schultz.
Another one of my best meal ideas.

MARINATED PORK ROAST

1 TBS flour
1 TBS dry mustard
1 tsp ground ginger
1 tsp dried thyme, crushed
1 garlic clove, minced
1/2 cup homemade soy sauce
1/2 cup orange juice
3 lb pork loin roast (boned, rolled and tied-optional prep of roast)

Shake flour in 14×20 inch plastic browning bag and place in a 2 inch deep roasting pan. Fold bag back for easy handling. Follow cooking instructions on browning bag box.

Add seasoning, garlic and liquids. Trim excess fat and place meat in the bag. Close bag with a twist tie.

Gently turn bag several times to mix ingredients well and moisten the meat. Marinate 2 to 3 hours (minimum), or overnight in the refrigerator. Turn once or twice while marinating.

PREHEAT oven to 325 degrees.

Bake meat for 1-1/2 hours or until meat thermometer reads 170 degrees. Serve with sauce; recipe below.


Sauce

10 ounces red currant jelly
2 TBS orange juice
1 TBS homemade soy sauce

Heat and simmer ingredients for 2 minutes. The sauce is excellent and gives an elegant touch to the roast; do not omit.
SIDE DISH RECOMMENDATIONS
Shrimp Scampi (in photo on side)
Mashed Potatoes – fluffy and creamy, absolutely the best

Warm Homemade Bread
How about a fresh garden salad with cucumbers, tomatoes or any fresh vegetable your family likes with my homemade salad dressing.

Main Dish Recipes

Quick Easy Dinner Recipes