Site Build It
Why do I use Site-Build-It? I have a passion, passion for the outdoors and cooking. So I decided it was time make money in something I love. It's not a "job" anymore.
After careful consideration and research, I chose SBI. Following step by step instructions by video, I easily created my own website. I knew absolutely knew nothing about website development and it honestly took me two weeks to "go live."
Times are tough and I know that I'm not the lone ranger here. The extra money is wonderful and has helped me not worry about where the next dollar is coming from.
Remember this: Nothing happens by accident in the world of computers, the net, and customer response. There is always a reason for what happens, good or bad, and that reason is YOU.


Do you have a passion that you would love to teach others? Travel, dogs, cats, horses; the list is endless. Your passion could easily be your own part time or full time home business, like mine.


For website ideas, click here.
How would you like to begin working-at-home, or quitting the day job?

SBI helps you build a successful online business. It's more than hosting or site-building. It's really a complete, step-by-step process that provides all the tools you need for getting traffic, sending out e-mails, adding a blog, and monetizing your site.

And you don't have to be a techie to use it. It's as simple as sending e-mails and word processing. Take a look here.


Taught in over 30 colleges and universities, SBI! is now including their eLearning course - Free.

There has never been an online business-building course that offers so much, for so little, at no risk. Try SBI! Today - Risk Free.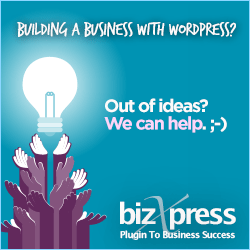 _____________________________________________________________________

Receive Updates the Second They Post!

Subscribe in a Reader
The Miss Homemade Recipes from Scratch Blog lets you know whenever any new or updated web pages appear on Miss Homemade. Don't miss new finds, updates and cooking adventures.

To subscribe to Miss Homemade's Blog (no e-mail address necessary), RIGHT-click on the orange RSS button and then copy-and-paste the URL of the "RSS feed" into your blog reader.
Or click on the Google, My Yahoo!, or My MSN button if you use one of those. Follow their instructions.
Become part of the Miss Homemade Blog! Tell your favorite recipes by clicking here! Your story becomes part of this blog for others to read! Enjoy... this is fun!
---
Affiliate Disclosure: I am grateful to be of service and bring you content free of charge. In order to do this, please note that when you click links and purchase items, in most (not all) cases I will receive a referral commission. Your support in purchasing through these links enables me to keep my recipes online and helps people worldwide to blog with less worry and less hassle. Thank you!

©2009- Rule Worldwide LLC - All Rights Reserved