Sign up for updates:

---
---
---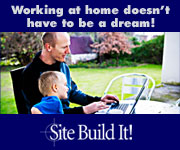 ---
---
FRESH CHICKEN SALAD RECIPE

3/4 cup homemade mayonnaise
1/4 cup homemade cherry conserve
1/2 tsp curry powder
1/4 tsp salt
12 ounces crushed pineapple, well drained and squeezed dry
1/4 tsp lemon juice
2 cups finely chopped cooked chicken
1 cup finely diced celery
1/2 cup sliced green onion

First combine the mayonnaise, chutney, curry powder and salt. Add remaining ingredients - chill before serving.

---
THINGS YOU NEED TO KNOW
I want to give you some examples of what is in the products you are eating from the grocery store.


David Zinczenko from "Eat This Not That" has posted some information that you really need to see.


Following are 5 of the Grossest Things Your Eating


---
---
MissHomemade.com is licensed under a Creative Commons Attribution-NonCommercial-NoDerivs 3.0 Unported License

All writing and photography copyright © 2009-2012 MissHomemade.com
Raschell Celleste. All Rights Reserved.