---
Basic White Bread Recipe from Scratch

and so much more!
---
---
Gooey Pineapple Upside Down Cake from Scratch
---
---

Homemade Cinnamon Rolls

Homemade Cinnamon Bread
---
Best No-Bake Cheesecake
(above)
---
Throughout the website, I offer "My Little Helper" which are items I use that simplify the task on hand.
Anything I can pass on to make you look good and the food even more impressive; I will.  Enjoy!
Visit MissHomemade.com's profile on Pinterest.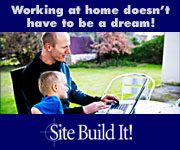 So... what's stopping YOU
from trying SBI!?
MissHomemade.com is licensed under a Creative Commons Attribution-NonCommercial-NoDerivs 3.0 Unported License

All writing and photography copyright © 2009-2015 MissHomemade.com. All Rights Reserved.